Volunteer at ca.
e

-scooter.

co
Help promote a transition to electric mobility
e-scooter.co is an international platform that has been created for the purpose of promoting clean mobility solutions. ca.e-scooter.co is dedicated to Canada.
e-scooter.co is managed by volunteers. The guide is simple and the management tasks are mainly the discovery of new electric scooters (product research) and maintenance of online information. Most volunteers dedicate to their own country.
Why?
Scooters are among the most polluting vehicles. Some older models may emit more air pollution than a car. (Forbes.com: Europe's pollution machines)
In the city of Bangkok, mopeds generate as much as 60% of emissions while only accounting for 10% of total fuel consumption by traffic in the city.
Management tasks
Add new electric scooters
Update/manage seller information
Manage communication (optional)
Volunteers receive $25 USD per added scooter on the basis of 50% of the Google Advertising revenue.
Interested to help promote electric scooters in Canada?
Send an email to info@e-scooter.co or fill out the form below.
Application Form
Weekly visited from 174 countries
e-scooter.co was launched in 2018 and has been visited from 219 countries and is visited on average from 174 countries every week.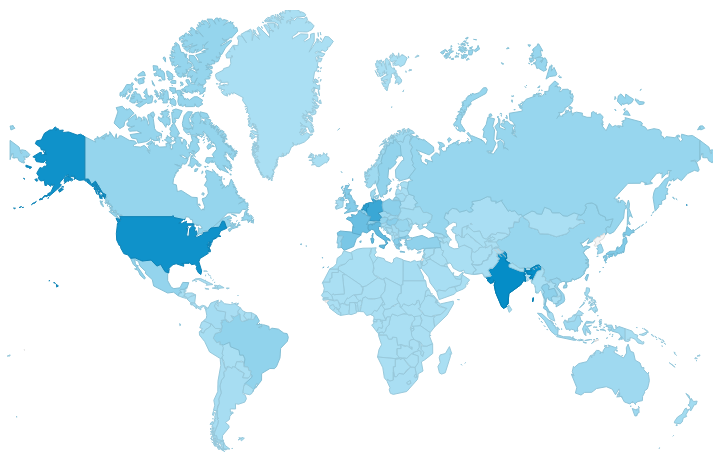 The promotion of electric scooters in Canada may provide many advantages and can make a lot of people happy!